SSG20: A new order
Primary Sponsor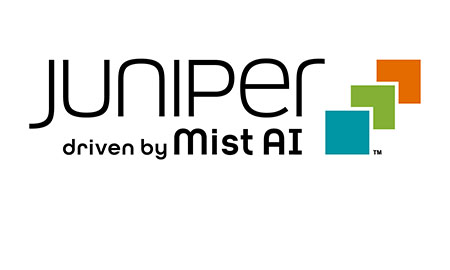 Date
2 December 2020
3 December 2020
Book Before
4 December 2020
About the Event
SSG20: A new order
Focusing on the opportunities and challenges of delivering blended support in a VUCA world
ucisa's Support Services Group look forward to welcoming you to their – virtual conference this 2nd and 3rd December, 'A New Order', as they consider the opportunities and challenges of delivering blended IT support in the current VUCA (volatile, uncertain, complex and ambiguous climate).
Widely acknowledged as the best referee in rugby union, we look forward to hearing from Nigel Owens MBE whose talk on overcoming hurdles has never been so universally relevant.
This conference will also feature talks from colleagues from across the support services community, as they consider various topics within the theme.
Speakers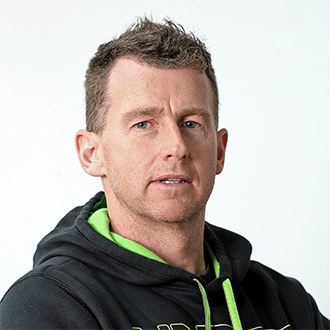 Nigel Owens MBE
Rugby Union Referee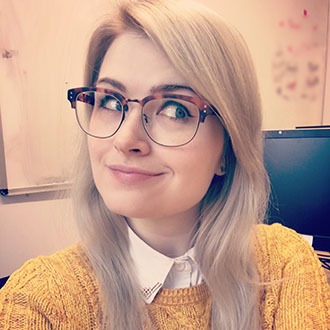 Katie Langford
IT Communications Coordinator
Leeds Beckett University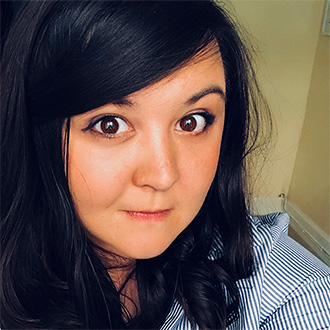 Eleanor Draycott
Head of Customer Experience & Service Delivery
University of Reading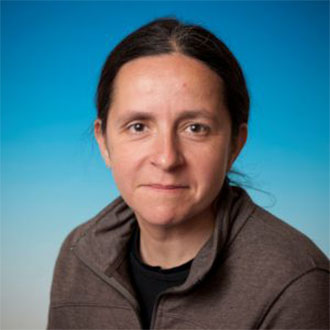 Sue Cunningham
IT Communications Manager
University of Leeds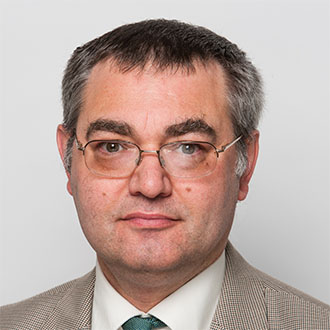 Andrew Dixon
Head of Service Management Office
University of Oxford
More Info
Andrew currently heads the Service Management Office within IT Services at the University of Oxford. As an ITIL Expert, he has specialised in ITIL after spending the early part of his career in Higher Education managing the computer teaching facilities for the Engineering Faculty at University of Bristol.
Andy Scott
Service Desk Manager
Durham University
More Info
Service Desk Manager with extensive Higher Education and public sector experience, He has spent the last 5 years in Durham University developing a successful Service Desk team with a strong focus in customer service experience and developing people. He is responsible for Incident Management and Major Incident Management with Durham and is also a member of the ucisa Support Services Committee with a passion to contributing and sharing knowledge within the sector. He is a keen runner and loves the outdoors.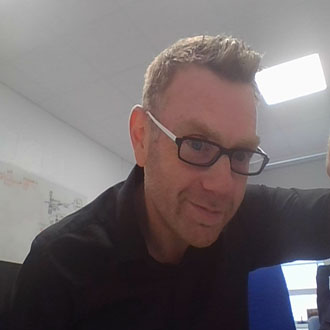 Chris Garratt
Deputy Director of IT
University of Worcester
More Info
Newly appointed Deputy Director of IT at the University of Worcester, I have worked in Education for 23 years in various roles covering IT Support, Learning and Teaching, and IT Service Management.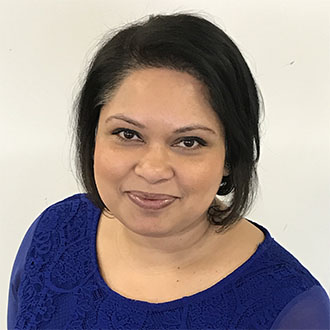 Rupa Dey
Assistant Director, Change Delivery
Queen Mary University of London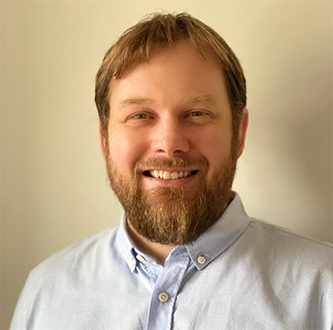 Alan Hamilton
Learning Technology Support Officer
University of Edinburgh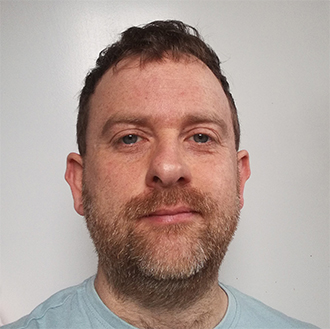 Edward Lithgow
Learning Technology Support Officer
University of Edinburgh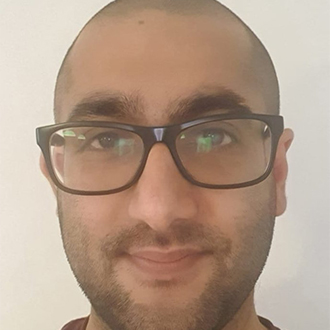 Maz Nathoo
Learning Technology Support Officer
University of Edinburgh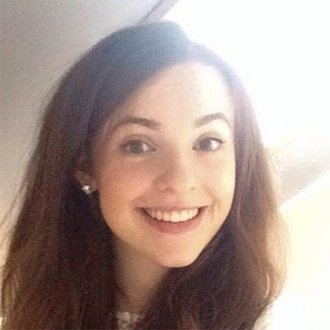 Rebecca Morris
Learning Technology Support Officer
University of Edinburgh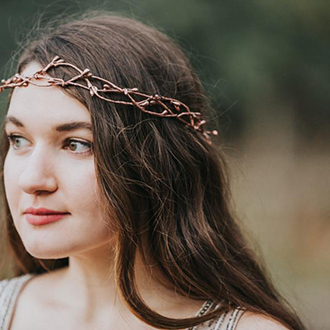 Robyn Pritzker
Learning Technology Support Officer
University of Edinburgh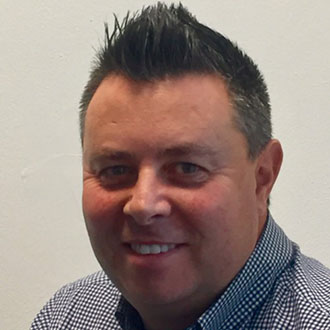 Jamie Pitchforth
Higher Education Practice Leader EMEA
Juniper
More Info
Jamie Pitchforth is vertical sales specialist with responsibilities for Higher Education across EMEA. In addition to initiating HE specific business development activities, Jamie is a Juniper Ambassador, authorised to write press articles & attend press engagements. Jamie's primary area of value is supporting sales in climbing to C-level engagement with focus on business outcomes, strategic values and mapping sales win strategies to MEDDICC. Jamie joined Juniper in July 2019 and brings over 25 years of frontline networking experience.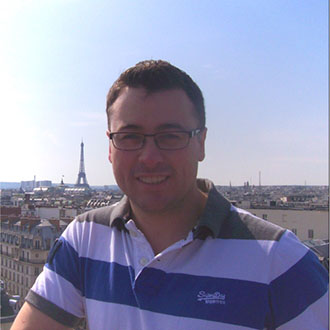 Kevin Mortimer
Head of Operations
University of Reading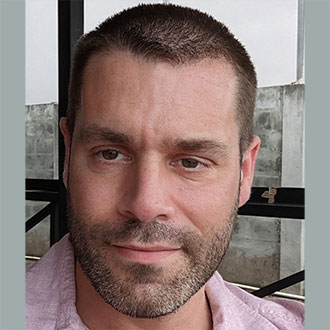 Mike Burns
Head of Service Delivery
University of Warwick
More Info
Having spent over 9 years at the University of the Highlands and Islands as Customer Services Manager, Mike has recently moved to become Head of Service Delivery at the University of Warwick, leading a new team to refresh, develop and professionalize the Service Management portfolio within the newly formed Information and Digital Group. Mike has always been passionate about good customer service. As well as his work in UCISA SSG Committee over several years and achieving ITIL Expert, Mike also spent a large number of years working as Operational and Compliance Auditor for over a dozen international car manufacturers.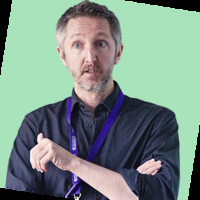 Iain Cameron
IT Services, User Services Manager
University of Aberdeen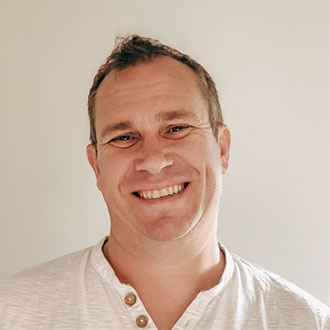 Brian Green
Head of Innovation and Mobile Development
Lancaster University
More Info
Brian leads a multi-disciplined team of developers, creatives, marketers and dreamers which comprises of a core of full-time staff as well as a team of students. Using a true co-production approach, he oversees the delivery of innovative solutions including attendance, digital wayfinding, mobile phone applications, a campus voice skill.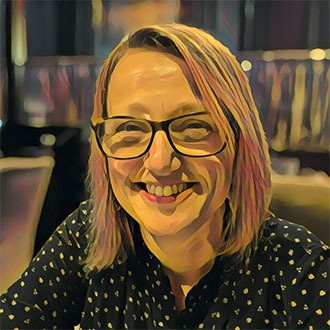 Dr Sarah Sweeney
Head of Student Wellbeing Services
Lancaster University
More Info
Sarah leads the delivery of student wellbeing services, including counselling and mental health, disability and inclusion support and student advice and engagement across the University. Sarah has driven forward the use of digital innovation to improve the services offered to students, in particular moving all services to online delivery during the Covid-19 pandemic.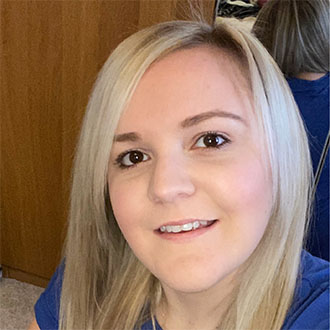 Holly Rae
IT Operational Leader
University of Leeds
More Info
Holly is an IT Operational Leader who has worked in IT for the past 16 years. Holly is 18 months into completing a Chartered Management Degree Apprenticeship program, which is helping her to gain the knowledge, skills and experience to be a successful future senior IT leader.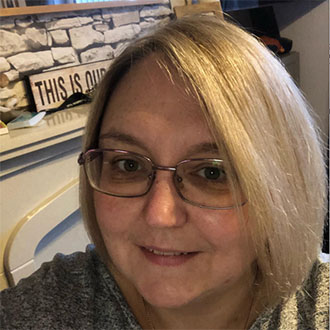 Sarah Coulson
HR Officer
University of Leeds
More Info
Originally a research chemist before moving into HR, Sarah joined the University of Leeds in 2007. She has undertaken a number of roles and has been the HR Officer supporting IT since summer 2018. Sarah works extensively with managers to provide wellbeing support in addition to being a HR generalist.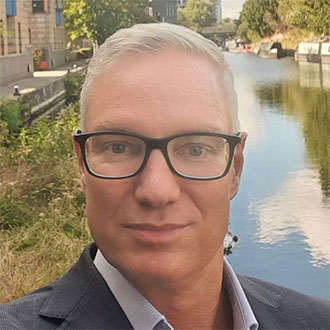 Henrik Brogger
Director of Digital Operations and Service Delivery
University of Reading
More Info
Henrik has gathered his experience of leading people through change and digital technologies from many sectors including Publishing, Tour Operating, Housing and, lately, Higher Education. Having worked in a variety of leadership roles encompassing operational management and strategic delivery, he is an experienced communicator at many levels. Henrik has spent the last decade in two leading universities creating successful Service Delivery and Operations departments with a focus on strategic goals and business outcomes, underlined by a culture of empowerment and achievement. He is the vice-chair of the UCISA Sustainability Group, member of the UCISA Support Services Group, an eager contributor to UCISA projects, and enjoys voluntary work, latest for tuition charity The Access Project. Continuous learning is a core principle to Henrik, he completed a Master's degree with distinction in Management not long ago, and he perpetually embraces opportunities to learn through a variety of platforms. He is a keen architecture buff (having recently built a house to his own design) and loves a good cup of tea!

Joanna Watts
User Support Analyst
University of Reading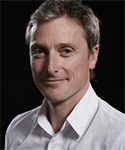 Kate McNaboe
Head of Events
University of Reading
Event Schedule
Day 1: Wednesday
Day 2: Thursday