09 September 2019 - Artificial intelligence? How EUNIS brought a tear to my AI
EUNIS 2019, Trondheim
Back home at the University of South Wales, when our CIO mentions artificial intelligence, there is a little quiver of excitement from my technical IT colleagues. It's the next "big thing", we know it's coming, we've all seen Blade Runner and Terminator.

But what does it mean for us in higher education? When will AI become the norm in the workplace, on our campus for the future? What I want to know is, when will it change my life? When do I get my own robot??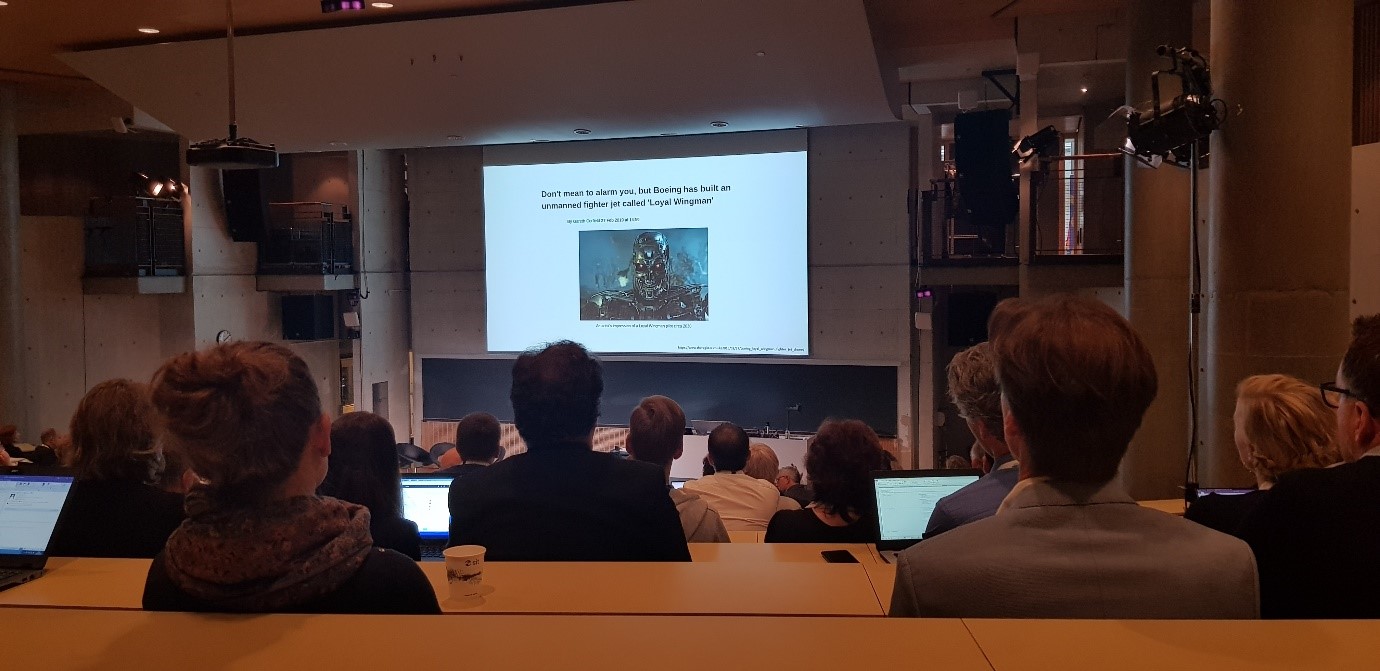 Image of presentation from EUNIS19

At this year's EUNIS 19, which I attended courtesy of a ucisa bursary, my first impression when I entered the Norwegian Open AI Lab at Norway's NTNU (Norwegian University of Science & Technology) was the obvious stark contrast between the old and new. The lab was filled with modern glass and bright blue vinyl panels. Shiny vinyl floors reflected the ultra-bright lights of the spotlights.

Yet, in contrast the ceiling was aged, timer panels and the walls were....chipboard! A mishmash of textures & styles, it made my head spin a little. More head spinning was to come...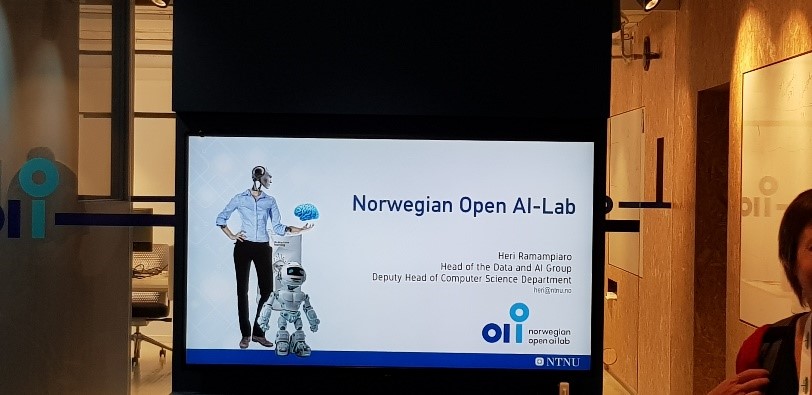 As we sat on the communal tiered benches around the lab, Heri Ramampiaro, Head of Data & AI and Deputy Head of Computer Science gave us a lecture on NTNU's current AI research projects: the first being a project to tackle the renowned energy problem of matching demand and supply. Explaining how AI learns to adjust the production of energy so much faster than via human intervention. By the second, rather than by the day! That's impressive, commented one observer!

What followed was even more impressive, and it brought a tear (or two!) to my eye.

Cerebral Palsy

Cerebral palsy can arise due to brain damage as a consequence of premature birth or disease. It is usually not diagnosed until the age of 1 or 2 years, and may lead to altered motor function. What NTNU, our hosts of EUNIS19 are researching is the early detection in order to manage symptoms sooner.

Deep learning‐based infant motion tracking facilitates early diagnosis to reduce the risk of further damage. The child's movement is observed by clinical teams and via many hospital visits. It is a time consuming process for both parents and for the clinical teams in order to observe and learn.

NTNU's AI Lab uses AI for medical imaging and analysis, a computer analyses the baby's movements via a smartphone app they have developed. The parents film their baby's movements in the comfort of their own home. A specialist then verifies the result, thereby speeding up the diagnosis and enabling earlier medical intervention. Deep based learning from the clinician by the computer program.

Machine learning has limitations, NTNU together with their industry partners, are now developing new technology by engineering networks of living neurons to mimic brain functions in nano magnets to create computer technology for the future. Technologists and neuro-scientists are working collaboratively using both disciplines and robotics. More on this amazing research can be found on their YouTube site.

This is powerful stuff, life-changing technology which they forecast will hopefully help paraplegics to walk in the future. Now that is impressive and whilst in the University of South Wales we don't yet have robots to drive us to work and fetch our lunch , NTNU and EUNIS showed us what's possible and it's coming…..soon!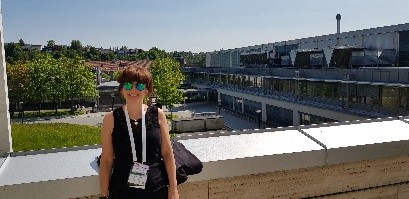 This article was written at EUNIS19 Campus for the Future. My travel and attendance was funded by ucisa via their bursary scheme.