03 November 2022 - A view of DIG22 from a Plus 1 UCISA bursary winner
I attended the DIG22 event in my new capacity as IT Project Manager Leader at the University of Bradford. Despite over 14 years working in Higher Education, it was my first in-person UCISA event, so I had no idea what to expect.
Day 1 kicked off with a Lego icebreaker regarding security (Learning with Lego), a useful exercise with the takeaway that you can never be entirely safe – but you can mitigate the losses.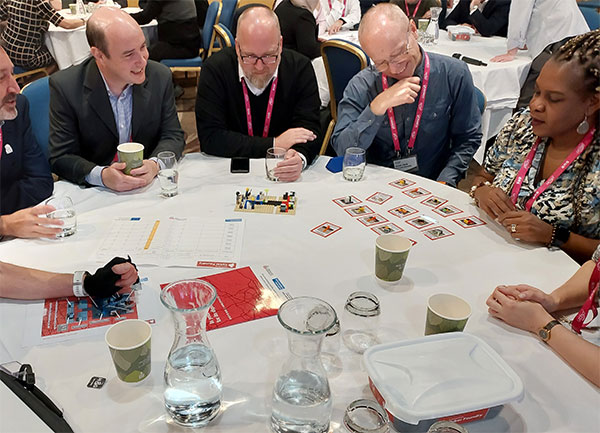 With the world as our oyster our table predictably chose to be a University, and so there was also healthy discussion on our table about how statutory obligation in HE made the 'decisions' on what to invest in limited. This quickly proved that a University is an expensive business to run before you've even considered staff and other costs. This rang true to all involved (we pondered being an Etsy business selling crochet decorations; but stuck with our initial choice). We accepted that we were unlikely to have the most cash at the end. At least we weren't last, which is almost like 'winning'.
After this icebreaker the agenda transitioned into a focus on sustainability. It was shocking to consider the impact we make through our data – from the storage of data in data centres, to the transfer of data via email. I have certainly sent fewer 'thank you' emails as a result and encouraged my team to raise the consideration of e-waste from the outset for upcoming infrastructure projects. The panel discussion and 'Don't Panic' presentations were relatable, and reflected what I appreciate most from UCISA engagement – the opportunity to mentally benchmark where we are at alongside fellow HE institutions, and to learn from their experiences.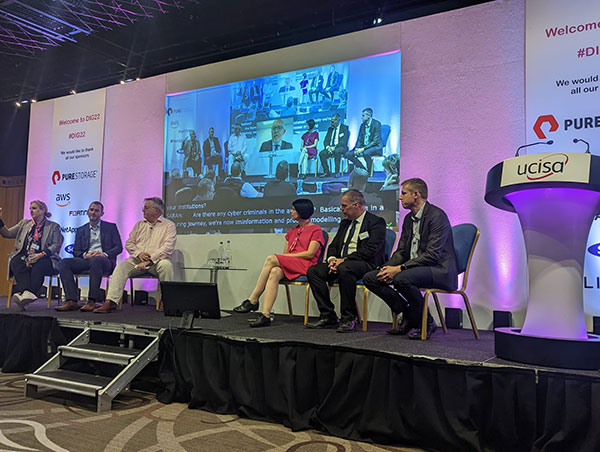 Day 2 jumped straight in on the 'SurvivabilITy' topic with 'Preparing your institution for a cyber-attack' – I will be considering how best to implement a more agile 'emergency' project management approach because of this talk. The threats articulated by Talion and NCSC were in equal measure interesting, eye-opening, and concerning. I feel better informed to raise these risks and issues in future activities. Themes emerged throughout the day which focused on positive behaviours for how to survive and sustain. These included kindness within your institution, and openness across our networks, to build resilience as a sector. The benefits of honesty and openness were further highlighted by the 'Defacement's Not Dead – the tale of Bandar Togel' session – where after experiencing a website defacement at the University of Surrey, Ambrose kindly found and openly informed Universities whose websites had been similarly defaced.
An interesting couple of days, which provided this non-tech IT colleague with plenty of food for thought, several actions to take away and a reminder to be kind, honest and open – even when things go wrong.
Rosie Dowen
IT Project Manager Team Leader
University of Bradford.