02 July 2020 - Important announcement from ucisa
Exciting news about your membership…. ucisa events go virtual… and FREE!
Welcome to the first of our new-look 'News and Events Bulletins' – we hope you like the new format.

As an organisation that is committed to harnessing the power of digital through the exchange of knowledge, we're excited to be able to evolve and offer an even better service – all from the comfort of your virtual office.

We are therefore delighted to announce that we are moving to a 100% online delivery model for the next year. And we are very excited to tell you more about what's in store for your membership…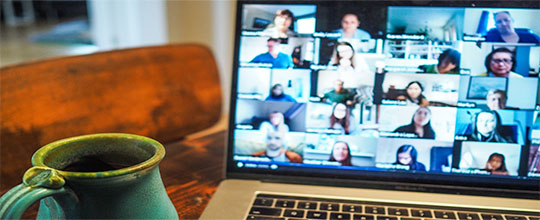 Our free events programme
We know that the sector is facing considerable financial pressure, and whilst universities' immediate need is to bridge the financial gaps arising over the next couple of academic years, the economic impact is likely to be felt for some time. Therefore, to support you and ensure our members don't miss out on the great benefit you gain from attending ucisa events, our events programme is going to be virtual and innovative. We will be bringing together networking, collaboration, thought leadership and innovation in new online environments, with new ways of sharing ideas and new types of events. Best of all, these will be included in your membership subscription. That's right – no additional fees to attend our events.

Our events team, Special Interest Groups and Communities of Practice are committed to ensuring you have access to the latest insight, great opportunities to learn and access to professional industry speakers, giving you even more opportunities to grow your knowledge and expertise and connect with peers.