Sustainability Conference 2023: Digitally sustainable – Data, devices, and durable solutions for our planet
About the Event
Sustainability Conference 2023: Digitally sustainable – Data, devices, and durable solutions for our planet
Have you wondered how green your digital solutions are? Considered how friendly your data storage is to the environment? Been questioned how reusable, upgradeable, and recyclable your laptops are?
We will bring these themes, and more, into focus at the inaugural Sustainability Group Conference 2023, the first UCISA conference to bring sustainability in our digital workplace onto the centre stage. With growing global concern for our environment, from ever increasing pollution of our surroundings, loss of biodiversity and greenhouse gas emissions heating up our planet, we know action is needed. Technology can be part of the solution, but we also need to recognise it as part of the problem with E-waste being the fastest growing waste problem in the world.
In this conference we will explore:
Strategies for sustainable data storage
Carbon accounting for procurement
Managing your devices in a greener way
Sustainable learnings from the pandemic
You will hear from inspirational speakers who are passionate about making the technology solutions we help create, support, change and enhance, better for our physical environment and our societies whilst, of course, ensuring whatever we do stack up financially. The conference aims to inspire you with great stories, thought provoking facts and useful tips, helping you to make sustainability a core theme for all the services you provide for your organisation.
Have a good tale to tell about your now greener data centre? A great description of your more environmentally friendly device management? How you are procuring services from suppliers with sustainable credentials? Share your story with colleagues at the conference by presenting (15-20 mins) or by being part of a panel, contact us at events@ucisa.ac.uk.
Join us for a UCISA first – The Sustainability conference in June 2023!
Speakers
Professor Richard Allan
Professor of Climate Science
University of Reading

Lydia Painter
UX Designer
Jisc
Paul Rock
IT Architect
Cardiff University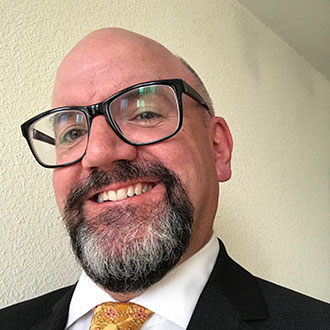 Andrew Meikle
Head of Corporate Information Systems
Lancaster University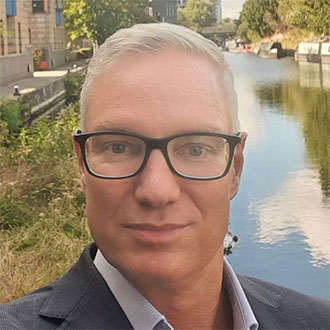 Henrik Brogger
Director of Digital Operations and Service Delivery
University of Reading
More Info
Henrik has gathered his experience of leading people through change and digital technologies from many sectors including Publishing, Tour Operating, Housing and, lately, Higher Education. Having worked in a variety of leadership roles encompassing operational management and strategic delivery, he is an experienced communicator at many levels. Henrik has spent the last decade in two leading universities creating successful Service Delivery and Operations departments with a focus on strategic goals and business outcomes, underlined by a culture of empowerment and achievement. He is the vice-chair of the UCISA Sustainability Group, member of the UCISA Support Services Group, an eager contributor to UCISA projects, and enjoys voluntary work, latest for tuition charity The Access Project. Continuous learning is a core principle to Henrik, he completed a Master's degree with distinction in Management not long ago, and he perpetually embraces opportunities to learn through a variety of platforms. He is a keen architecture buff (having recently built a house to his own design) and loves a good cup of tea!

Trevor Baxter
Director of IT Innovation
King's College London