...
Who we are?
Enterprise Architecture is a growing discipline in the UK Higher and Further Education sectors.
The Enterprise Architecture Group provides an active discussion forum for UCISA members with over 300 subscribers from over 100 different Universities.
The EA group brings together people with an interest in setting a vision, adopting, developing and disseminating best practices and awareness of Enterprise Architecture and how it is evolving to meet the needs of the UK HE & FE sector.


What we do?
The Enterprise Architecture Group provides an opportunity for collaboration and support across the UK HE Enterprise Architecture community through the sharing of knowledge, experience, case studies and templates. The EA Group seeks to promote the value of enterprise architecture, encourage it to mature within the UK HE & FE sector and identify new opportunities for innovation.
The EA Group adds value to the community membership through the sharing of ideas, experience, and case studies. This is facilitated through an active mail-group discussion forum, through a MS Teams site and through virtual 'Open-Mic' sessions allow members to discuss issues, concerns, and shared experience in a more informal setting.
The group collaborates with and works alongside other global HE EA Communities, including CAUDIT and EUNIS, to develop and evangelise the Higher Education Reference Models (HERM).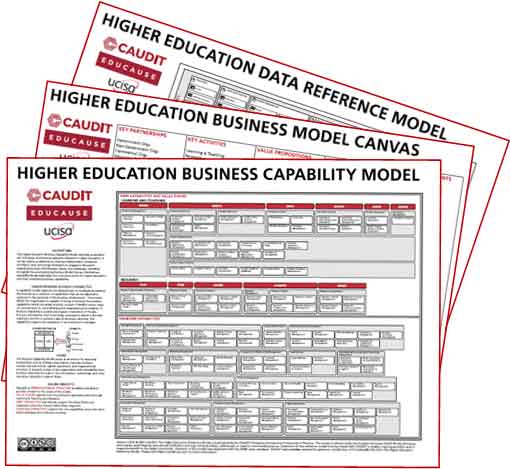 Get involved
The UCISA EA Group actively welcomes new members. The primary discussion channel is through the community discussion forum. You can join this by registering at jiscmail.ac.uk and subscribing to the UCISA-EA@jiscmail.ac.uk mailing list.
In addition members can request access via admin@ucisa.ac.uk to a Microsoft Teams Group for the UCISA EA Community.
Member Email lists
Group discussion lists are to be used by members to discuss subjects of common interest. People entitled to join the list are members of Full and Affiliate member institutions (ie not Corporate members). The lists should not be used to advertise or promote Corporate member or non-members events/services/products. These should be posted via the UCISA-announce list.
For discussions, questions and answers you can
Useful Information
The recordings and presentations from the global launch of the Higher Education Reference Models, in conjunction with CAUDIT, EDUCAUSE and HERM
The recording from the Shared Experiences of Getting Started with Enterprise Architecture in Higher Ed webinar is available via login.
Committee Members
EA Joint Chair

Rosie Coffey
Head of Enterprise Applications Group
University College Cork
EA Joint Chair

Russell Boyatt
Senior Enterprise Architect
University of Warwick
Hannah Beeson
Head of Architecture
University of Surrey
Chris Stewart
Enterprise Architect (Business Lead)
University of Sheffield
Lex Wilkinson
Enterprise Architect
Sheffield Hallam University
Mike Westwood
Head of Architecture
University of Exeter