02 January 2019 - Key themes at Educause
Educause 2018 – Day Two
So Day Two of the main Educause conference and it feels like it's been going for a lot longer after Wednesday's Day One, and events on Tuesday too.
Another 7:30am "braindate" kicked things off, and then the opening session in the big Bellco Theatre at 8am on AI.
In the blink of an eye, it's 9:45am and the parallel sessions are up and running again. As the holder of an ITIL Foundation Certificate in IT Service Management (quite a mouthful), I was interested to attend the IT Service Management session, to see where other institutions are at on their ITIL journey. Lots of people (including me) stood up to share plans, stories, issues and achievements in this area. It's fair to say that a lot of people are adapting ITIL to fit with their processes in order to try and get the best out of it. No-one really seems to be using it "off the shelf".
Unfortunately, the end of that session clashed with the start of some of the next sessions, so there were around 12 parallel sessions that were then not available. That did leave time for another braindate, this time talking about our ten plus years of Moodle experience, and the different activities and their uses in relation to the electronic management of assessment. It was interesting to reflect on how far we have come with our Moodle journey (being one of the early adopters in UK HE) and where other institutions are at.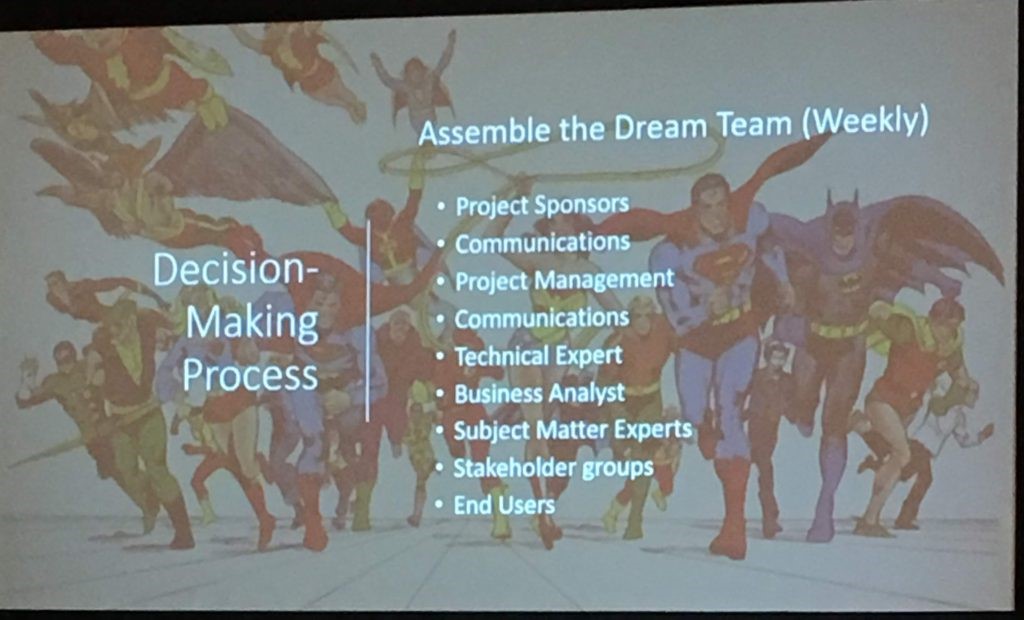 After another efficient lunch (see my previous post), it was on to the next session, which was around relationships and working with lots of groups across an institution in order to drive projects forward with informed decision making.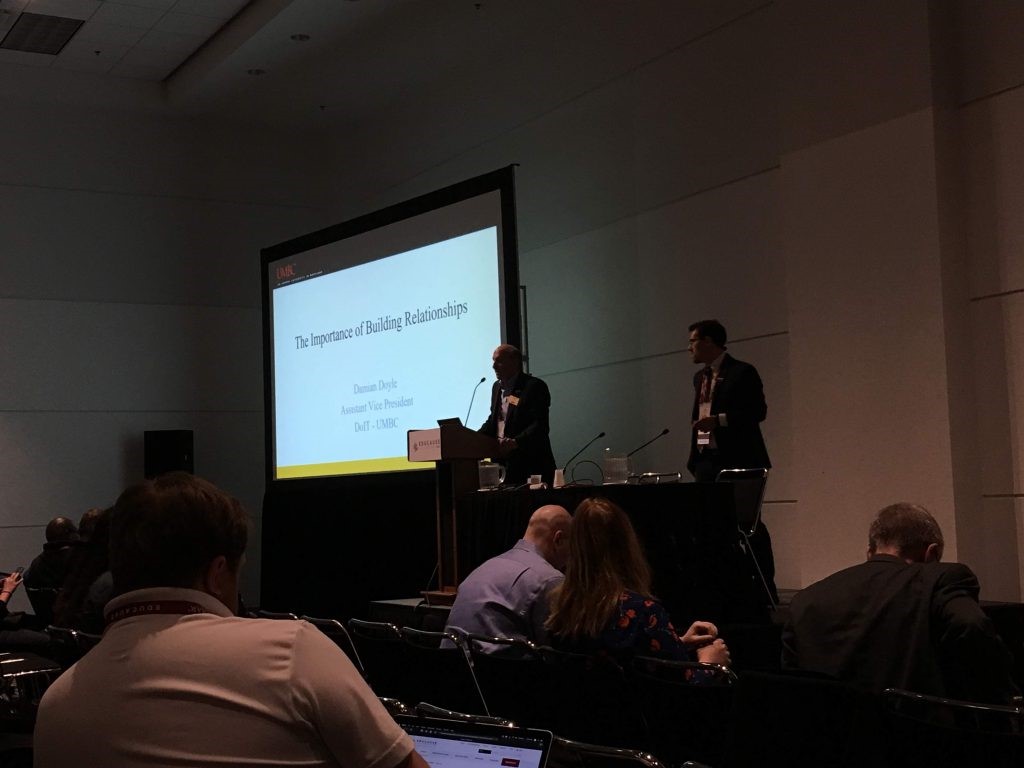 The theme of IT Services as a trusted partner came up quite a lot, and it seems to be a key area for institutions who want to deliver projects with stakeholders from around the institution.
There was another session around privacy and ethics in relation to learning analytics, and this is going to be a big topic in 2019. There's lots of data that we might already hold, or be able to collect, on our students, but should we use this data, and how do we form a partnership with the student voice in order to explore a way forward?
The conference continues tomorrow, but the exhibition hall closed this evening, so it will be rather odd to go back tomorrow with an enormous part of the overall experience missing. The queues for the UPS Store (inside the convention centre itself) were enormous as we were leaving this evening. Everyone is clearly keen to get their exhibition equipment packed up and shipped out as soon as possible!
This first appeared on the East Midlands Learning Technologists' Group blog.
Interested in finding out more about a ucisa bursary, then visit ucisa Bursary Scheme.