CISG-PCMG19
Primary Sponsor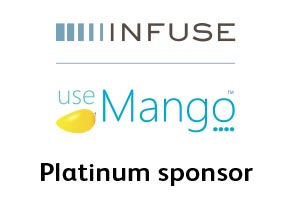 Date
20 November 2019
21 November 2019
22 November 2019
Book Before
22 November 2019
Venue
Radisson Blu Edwardian Heathrow Hotel
About the Event
In previous years the Conference has looked at how we introduce change and put in place processes and technologies to establish the technical foundations to help offer stability and agility, however we are working in an ever-changing environment and dealing with complex, interactive and competitive demands. We continue to face financial uncertainty while following a mantra of continued service improvement, we have increasing competition for students across HE and FE and many Institutions also have complicated international agendas and partner arrangements, which all add to the challenging sets of facilities, software and services that we must deliver as IT professionals. Brexit is presenting its own challenges and uncertainty, as is the recent Augar Report recommendations in terms of overall funding for HE, possible reassessment of the degrees being offered in some institutions and a refocusing on technical qualifications/apprenticeships and lifelong learning opportunities. All this serves to underline that we must find better, faster and smarter working practices.

To enable us to work in this way we need to look critically at our business processes and ensure we embrace new technologies and innovation, analytics, artificial intelligence, service integrations, hybrid environments and cloud services, all while maintaining data quality and security. We need to look internally at how we are structured and how we manage our technical services to ensure efficiency and agility.

Working better, smarter, faster will be a challenge to implement, especially when we must continue to maintain high quality business as usual systems and services, but we do need to start to control the agenda and manage expectations in the short term to allow a window to introduce new working practices, business processes, develop staff skills and establish new systems and services and integrations. Understanding what digital means for your institution, agreeing and scoping your digital landscape, introducing analytics and artificial intelligence, and having an efficient integration layer for internal and external services will facilitate communication, agility and help us work smarter.

The Conference will attempt to highlight how institutions are striving to address these challenges and the role that our professional communities and third-party suppliers can offer in terms of support, consultancy and collaboration opportunities. CISG-PCMG19 will provide a range of university showcases providing real life examples of HE initiatives; sessions will provide practical takeaways and guidance. You will have excellent opportunities to consult and network with your peers and will be supported by a host of vendors who will be exhibiting their solutions and providing their thoughts and experiences to help meet our challenging demands.

Delegates at this event will comprise CIOs, IT Directors, Heads of area, and those responsible for the development and implementation of corporate and academic systems, programme and project management and business improvement processes.

The annual CISG-PCMG Conference and Exhibition is an extremely popular event, so ensure you book early to secure your place and avoid disappointment.

Event Schedule
Wednesday

Thursday
Friday
Other Info
Exhibitor Information
UCISA Group
Corporate Information Systems Group
Project and Change Management Group